Health Journalism 2022 - Austin, Texas
---
Thursday, April 28, 2022
at
8:00 AM (CDT)
to Sunday, May 1, 2022 at 11:59 AM (CDT)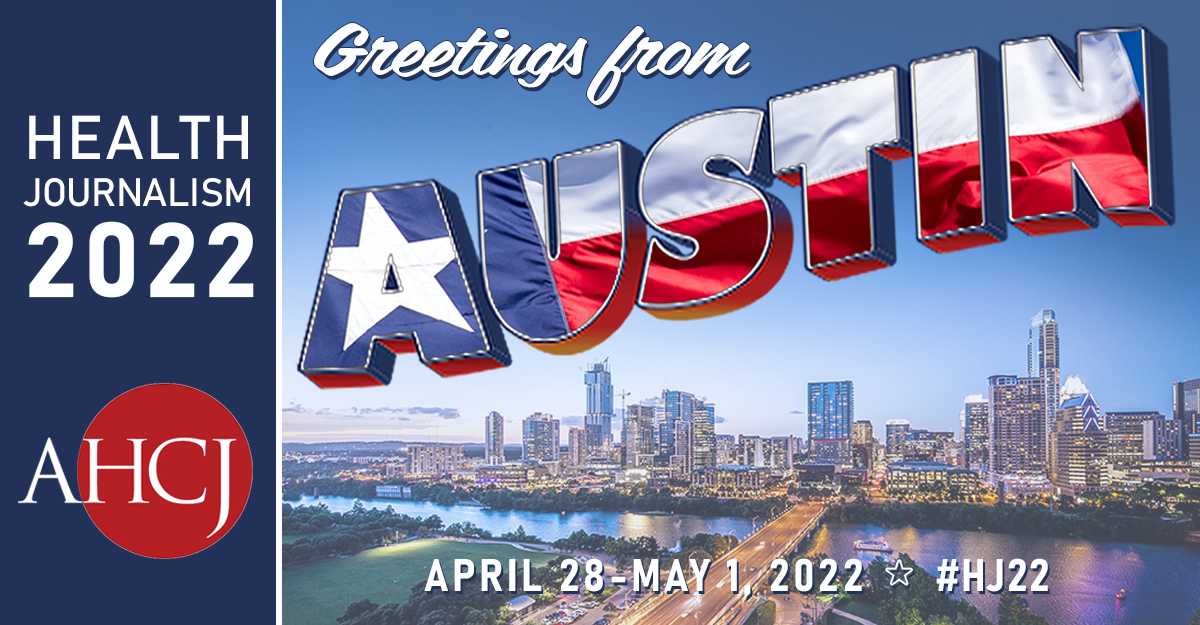 ---
Felice J. Freyer, AHCJ board president

Some 500 people gathered in Austin, Texas, two weeks ago for AHCJ's first in-person conference in three years. Based on my observations and every comment I received, it was a great success.
Trepidation about socializing after pandemic isolation? It evaporated. The usual high-energy collegiality pervaded the four-day conference, which featured two field trips, 47 panel discussions and workshops, two dinner receptions, and the annual awards luncheon.
While attendance was lower than our last conference in Baltimore, which attracted 800 people, it was greater than expected considering high airfares and virus uncertainties. Although the precise number isn't yet available, the conference seemed to have more first-time attendees than ever. They packed the room at the first-timers session on Thursday.
AHCJ's signature event for freelancers, PitchFest, was fully subscribed, with 47 writers pitching their story ideas to 21 editors from 16 publications, including AARP, MindSite News, WebMD, and Kaiser Health News. "Writers and editors were enthusiastic, and we were all so happy to meet in person again," Jeanne Erdmann, chair of the Freelance Committee, said.
AHCJ took steps to prevent COVID-19 transmission, requiring proof of vaccination and booster shots to enter the event. Masks were also required, and as far as I could tell, everyone complied.
It paid off. Only four people who attended the conference reported testing positive afterward – three attendees and the spouse of one of those attendees. That strongly suggests that there was little or no spread of the virus at this conference. Thanks to all!
Among the conference highlights: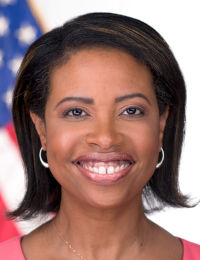 The keynote speaker, Administrator Chiquita Brooks-LaSure of the Centers for Medicare and Medicaid services, took open-ended questions from reporters for the first time, talking with us for about 40 minutes. Check out her full speech.
In a separate Q&A session, Robert Califf, M.D.,M.A.C.C., commissioner of the Food and Drug Administration, made headlines with his observation that "misinformation is our leading cause of death."
At a roundtable discussion during the luncheon, four experts in women's reproductive health prepared reporters for the end of abortion rights in many states. Their prescient comments came just two days before the media would report that the Supreme Court was poised to overturn Roe v. Wade, according to a leaked draft of the decision.
Before the conference, AHCJ's Board of Directors held its twice-yearly meeting, also happy to see each other outside the Zoom boxes. I finally got to meet our newest board members, Christine Herman and Sebastián Martínez Valdivia. The board heard updates about committee activities, finances (still strong), membership (holding steady) and the search for a new executive director (making progress). In a move that I suspect many members will welcome, the board authorized the staff to negotiate a contract to rebuild AHCJ's antiquated website.
If you missed the event, certain sessions, or just want to refresh your memory, here are some resources:
Many thanks to everyone who made the conference a success, including AHCJ's ace staff, the speakers who traveled from afar to share their knowledge, and every conference attendee, who brought smart questions and hearty spirits to Austin.
See you next year!
---
HOSTS
---
ENDOWING SPONSORS
---
SPONSORS