Welcome to AHCJ's new membership portal
Date posted
February 14, 2022
AHCJ is proud to announce the launch of Novi, the new membership portal.
After receiving and analyzing responses to the April 2021 membership survey, AHCJ partnered with Novi AMS to build a user-friendly membership portal. The changes will make it much easier for members to learn about and take advantage of membership benefits and events and see other important content.
"Many members reported (in the survey) a lack of knowledge of existing AHCJ membership benefits and proposed a more prominent display of these benefits as a way to recruit and retain new and existing AHCJ members," said Andrea Waner, interim deputy executive director and director of engagement.
The overarching goal of the new portal is to enhance the membership experience by streamlining processes and organizing content.
"For members, the user-friendly interface of Novi will improve the application and renewal process, allow them to access their account history, update directory listings, sign up for events and easily access member benefits," said Tina England, AHCJ membership coordinator.
Through the Novi membership portal, members will be able to:
Add AHCJ events directly to their calendars.
Update their personal information and contact information in real-time.
Access a more dynamic member directory.
Auto-renew their membership.
Navigate easily from section to section.
Track all events and trainings they have attended.
The portal also automates many tasks previously handled manually by AHCJ staff. It also streamlines events communications and eliminates duplicate member and non-member entries in the AHCJ database.
How to sign up for Novi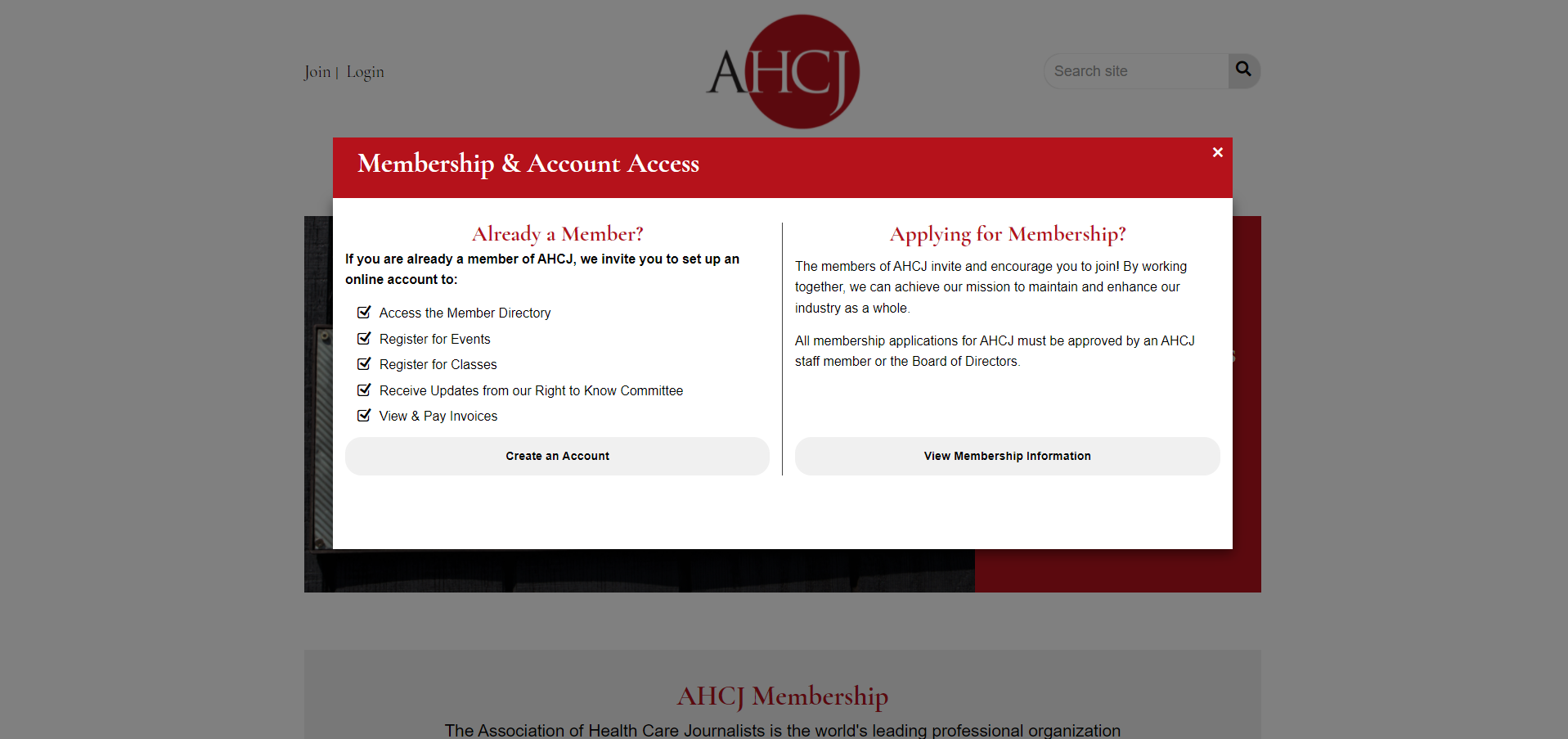 The Membership Compass on the new portal uses cloud-based software that can help members make and review transactions, edit their profile, see events they've registered for, apply for new memberships and more.
While the membership portal is only one part of AHCJ's website, a complete website redesign is expected to ramp up in the coming months.
To learn more about the Membership Compass, check out this Novi guide.