Sandra Jordan
Independent Journalist
Independent journalist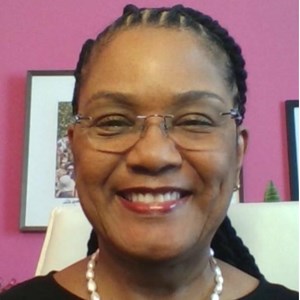 Professional Bio
Sandra Jordan is an independent health journalist and editor. She previously served as the health reporter, assistant managing editor, and editorial board member for the St. Louis American Newspaper, one of the top-ranked, black-owned newspapers in North America. Jordan's articles appeared in Your Health Matters, the website and in social media. She specializes in people-oriented stories about health issues of prevalence in the St. Louis African American community, as well other topics.
Jordan earned a master of arts in telecommunications management from Ohio University and a bachelor of science in broadcast journalism from Middle Tennessee State University.
She produced and wrote local television news before and after graduate school – in Nashville, Tennessee, Topeka, Kansas and in St. Louis before accepting leadership roles in communications and media relations. Jordan previously worked in government affairs for a Missouri cable provider, and in public relations for a national children's cancer organization and one of the largest public school districts in St. Louis County.
During her career, Jordan's efforts garnered many local, regional, and national awards for writing, media, and communications, including best health and wellness coverage, photography, video production, and best editorial.
Affiliation
Parent: Independent journalist